Business Systems Diagnostic
Introduction
Systems are essential to all businesses and are critical to the success of any business, even a small business. While there are many types of systems that help with operating and managing businesses, we will focus on business systems, how they work, how they affect your company, and how you can use them to improve your business performance.
In addition, it will provide an overview of how systems work in general, why they are essential to business success, and what you should look out for when creating and using them.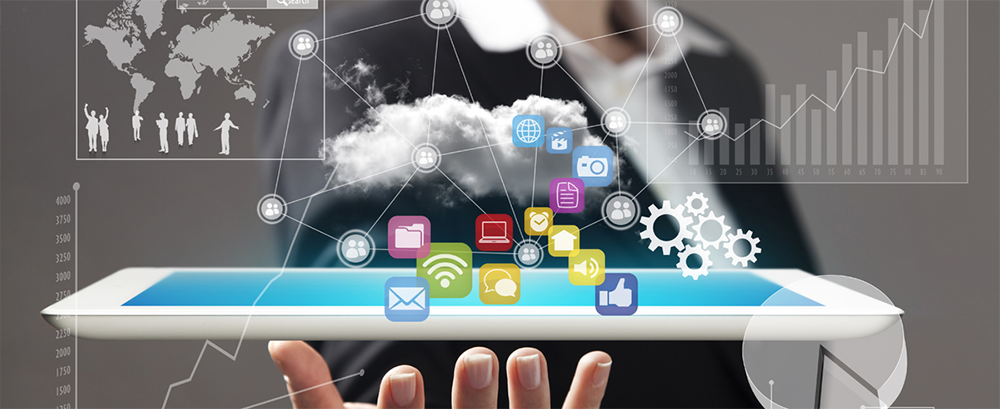 Before Doing a Diagnostic
Before we get into a business systems diagnostic, I'd like to talk about one of our favorite tools for finding problems in an organization: cause-and-effect diagrams.
When done well, cause-and-effect charts let you look at everything that goes on in your company and quickly find waste, delays, bottlenecks, and other sources of pain.
First, however, suppose you don't know where to start looking.
The problem is that most business people who draw these things up aren't trained; they don't have a good sense of what's important or what might be causing issues.
Step 1: How is your business doing?
Running a small business should be an enjoyable and rewarding experience, but if things are not going well, or you're tired of being stressed out all the time, it's time to make some changes.
Step back and take a good look at what's not working in your business to determine where you can improve.
The first step is to figure out how your Harrogate based businesses is currently performing to have something to work with as you plan for improvement.
Next, put together a list of performance measures that give you an objective view of your financial health and prospects.
Step 2: What systems do you have in place?
Overhauling business systems is one of those things that can feel daunting because it involves a lot of moving parts.
if you've defined your goals and are transparent on what success looks like, you should be able to make sense of what needs to happen.
A benefit of creating a diagnostic report is that it allows you to break down systems helpfully.
You might not know how to fix or improve all elements in an instant, but it gives you something solid to look at and ask questions about until you get there.
Step 3: Where are these problems?
If a process doesn't work, identify where it goes wrong.
If it works too slowly, you can speed it up by working smarter or harder; if it does not work at all, you need to find out why and fix it.
Once you know what is not working, there are several ways to improve your business systems, apply to every business system no matter how large or small.
These include:
Good Inventory Management
Effective Quality Control
Sufficient Money Management
High-Quality Equipment and Strong Business Relationships
It would be best if you had an effective purchasing department to ensure that raw materials arrive on time at adequate quality levels and that products more efficiently from one department to another for processing or storage before going for packaging or shipping for eventual sale in your target market.
Step 4 – Propose Solutions and Take Action
It is when you propose a solution and then solves your problem.
There are many ways you can solve a problem or make money on an idea: You can create something physical or virtual, you can sell someone else's products for them (see Fulfillment by Amazon), you can start a service business and more.
For example, suppose I'm trying to start a company to help writers publish books better.
In that case, I might create some training materials that teach how to choose book categories that will be profitable enough to let people buy your book without feeling like they're overpaying for it.
Then, I'll use those tools myself to make sure they work.
BUSINESS CHANGE
If you're tired of seeing your sales team spend most of their time chasing down orders, you may be ready for a change.
Having a solid grasp on systems in your company allows employees to understand how things get done and enable them to take the initiative on their own when needed.
If your salespeople are spending more time than they should manually be keeping track of inventory and placing orders, they aren't making sales.
Therefore, it's essential to understand what needs improvement in business systems to have a successful shift toward efficiency and productivity.
SYSTEMS PERFORMANCE
By diagnosing your current business systems in 3 simple steps, you can identify which are best suited to meet your business objectives and where improvements can be made.
This diagnostic will then guide you through best practices to optimize those systems before diving into new ones that could help take your business to a whole new level.
Here Are Some of Our Recommended Systems:
Marketing Planning System
Production Planning System
Sales Planning System
BUSINESS PROCESS
When using a business process tool, it's essential to get everything out of your head and onto paper.
By writing down you're thinking and creating a visual representation of how you work, you can quickly spot inefficiencies and ways to optimize and streamline your processes.
It's a lot like outlining an essay.
You can put everything on paper so that when you start putting together your content, it flows easily from one point to another.
Using Business Process tools will help you take stock of where you are today and how much potential there is for improvement.
MOBILE WORKING
47% of employees claim to be highly productive using mobile devices.
More than half feel that they aren't being given access to the tools they need to do their jobs effectively (58%), and 41% feel restricted by IT policies preventing them from accessing data on remote devices. It is a ticking time bomb. 75% of your employees say that being unable to use a mobile device would be a deal-breaker for them when considering working for an employer.
Time is money; you must give your workforce what they need to allow productivity levels to increase substantially.
You can't afford to adapt your business systems to today's demands; otherwise, you'll risk losing valuable employees, which means losing money over time.
Now's time for you to take action and begin making improvements.
Being ahead of trends isn't always easy, but it's key in keeping customers satisfied, which means staying afloat financially.
BUSINESS REPORTING
Lack of reporting capability is still a common problem in many small businesses, especially when keeping track of inventory.
If you can't tell what your business is making or losing, you can't make intelligent decisions about improving things.
You should also find a way to manage and monitor payments from customers.
An easy solution for small businesses is to use PayPal, which automatically handles all these issues and creates quick financial reports.
Since just half of all online shoppers will buy if they don't get an immediate response, there's even more need for prompt communication between buyers and sellers in a new digital marketplace along Harrogate area.
We see some companies that offer live chat support as part of their strategy.
This direct feedback loop means companies can address client concerns faster than ever.
Contact Harrogate Apps to know an in dept knowledge about Business Systems Diagnostic.