Web Development company in Ripon
Get your website developed by Harrogate Apps and experience rapid delivery and fully bespoke solutions. Trust our multi-award winning development team to create an innovative and reliable web presence for your business. Contact us now and take your online presence to new heights!
Click here to contact us.
Harrogate Apps is a leading web development agency in Ripon, offering fully bespoke web development solutions. With our rapid delivery and broad technology expertise, we create innovative and professional websites tailored to meet your specific business needs. Our multi-award winning development team ensures the highest quality of work, and our on-going support guarantees a seamless online presence. Trust Harrogate Apps for reliable and cutting-edge web development services that will elevate your business to new heights.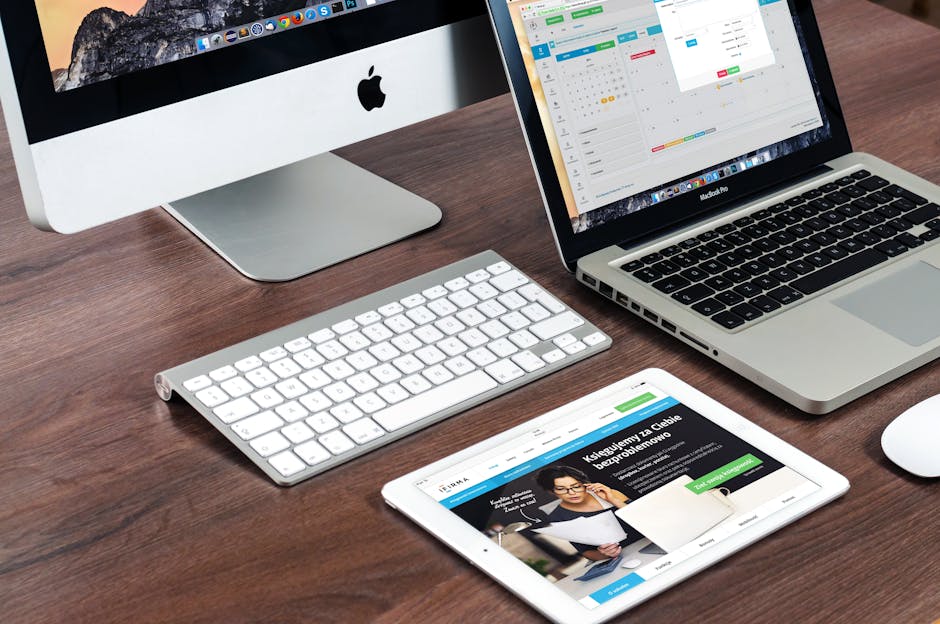 At Harrogate Apps, we're here to help you with your web development needs. Whether you're looking to create a brand new website or revamp your existing one, we've got you covered. Our team of innovative and reliable professionals are experts in all aspects of web development. We'll work closely with you to understand your vision and goals, and then create a customised website that reflects your brand and engages your target audience. With our expertise, you can rest assured that your website will be user-friendly, visually appealing, and optimised for search engines. Let us take care of your web development needs so you can focus on growing your business.
Why use Harrogate Apps
If you're looking for web development services, you should definitely choose Harrogate Apps. We are a multi-award winning development agency that prides ourselves on our rapid delivery and fully bespoke solutions. With our broad technology expertise, we can create a website that is tailored specifically to your needs. We are also known for our on-going support, ensuring that your website is always up to date and functioning smoothly. Our core values of being innovative, reliable, and professional are reflected in every project we undertake. So, if you want a web development agency that is dedicated to providing top-notch service and exceptional results, Harrogate Apps is the perfect choice for you.
Hire 'Harrogate Apps' in Ripon for Professional Web Development

—
Are you looking for professional web development services in Ripon? Look no further than 'Harrogate Apps'. With our multi-award winning development team, we are the top choice for businesses in Ripon who want high-quality and professional web development solutions.
At 'Harrogate Apps', we understand the importance of having a strong online presence in today's digital world. That's why we offer top-notch web development services that are tailored to your specific business needs. Our team of experts has years of experience in creating stunning and functional websites that not only look great but also drive results.
When you hire 'Harrogate Apps' for web development, you can expect nothing but the best. Our team will work closely with you to understand your business goals and requirements, ensuring that we deliver a website that exceeds your expectations. We take pride in our attention to detail and commitment to delivering high-quality work on time and within budget.
Don't settle for mediocre web development services. Choose 'Harrogate Apps' for professional web development in Ripon. Let us help you take your online presence to the next level.
**Website Creation: Taking Your Web Development Skills to the Next Level**

Are you ready to take your web development skills to the next level? With website creation, you can unleash your creativity and build stunning online platforms that leave a lasting impression. In today's digital age, having a strong online presence is essential, and website creation is the key to achieving that. So, buckle up and get ready to dive into the exciting world of web development!
Did you know that over 1.8 billion websites are currently active on the internet? That's right, billions of websites vying for attention in cyberspace. But don't let this statistic discourage you! With your web development skills, you have the power to stand out from the crowd and create something truly remarkable. Whether you're a beginner or an experienced developer, website creation offers endless opportunities to showcase your talent and make a meaningful impact.
When it comes to website creation, the possibilities are limitless. Imagine designing a visually stunning homepage that captures your audience's attention from the moment they land on your site. Picture yourself seamlessly integrating interactive features like engaging animations and user-friendly navigation menus. With web development, you have the tools to turn your imagination into reality and create a website that not only looks impressive but also delivers an exceptional user experience.
To help you get started on your website creation journey, here are four essential steps to keep in mind:
Plan and Research: Before diving into code, take the time to plan and research your website's purpose, target audience, and desired functionalities. This crucial step will guide your development process and ensure your website meets its objectives.
Design and Layout: Once you have a clear vision, it's time to unleash your design skills! Create a visually appealing layout that alines with your brand identity and resonates with your target audience. Remember, a well-designed website can significantly impact user engagement and conversion rates.
Development and Testing: Now it's time to bring your design to life through coding. Utilise your web development skills to write clean, efficient code that ensures your website runs smoothly across different devices and browsers. Thoroughly test your website to fix any bugs and ensure optimal performance.
Launch and Maintenance: Congratulations, your website is ready to go live! But the journey doesn't end there. Regularly update and maintain your website to keep it secure, up to date, and relevant to your audience's evolving needs.
So, are you ready to embark on your website creation adventure? Strap on your coding boots, unleash your creativity, and let your web development skills shine. The digital world is waiting for your unique contribution!
Why is Web Development Important?

Web development plays a crucial role in today's digital era. It is the backbone of any successful online presence. Without proper web development, businesses can lose potential customers and fail to establish a strong brand identity.
Having a well-designed and functional website is essential for attracting and retaining customers. It allows businesses to showcase their products or services, engage with their target audience, and generate leads. A professionally developed website not only enhances user experience but also builds credibility and trust amongst visitors.
In addition to aesthetics, web development ensures that your website is responsive and optimised for various devices and browsers. With the increasing use of mobile devices, it is crucial to have a mobile-friendly website that provides a seamless browsing experience. Moreover, web development enables businesses to integrate different functionalities, such as e-commerce platforms and content management systems, which can streamline operations and enhance productivity.
In summary, web development is vital for businesses looking to thrive in the digital world. It not only creates an impactful online presence but also improves user experience, boosts credibility, and increases the chances of converting visitors into customers. Don't underestimate the power of a well-developed website in today's competitive market.
Why is 'Web Development' the Right Choice for Your Needs?

Creating a strong online presence is essential for businesses in today's digital age. With Harrogate Apps, our web development services are tailored to meet your specific needs. Our focus on delivering scalable, responsive, and highly functional websites ensures that your business can grow and thrive in the online world.
By choosing web development, you are investing in a solution that allows for easy feature additions and enhancements, accommodating your business growth. With our scalable websites, you can adapt and expand your online presence as your business evolves. Additionally, our responsive design ensures that your website is optimised for viewing across multiple devices, reaching wider audiences and maximising your online visibility.
Furthermore, our high-functionality websites enhance user experience, leading to improved customer satisfaction. We understand the importance of creating a seamless and intuitive user interface that makes it easy for customers to navigate your website and find what they need. Moreover, our robust back-end development ensures site performance and security, building trust with your users and protecting their valuable information.
In conclusion, web development is the right choice for your needs because it offers a comprehensive solution that caters to your business growth, online visibility, user experience, and security. With Harrogate Apps, we are committed to delivering websites that not only meet these criteria but exceed your expectations.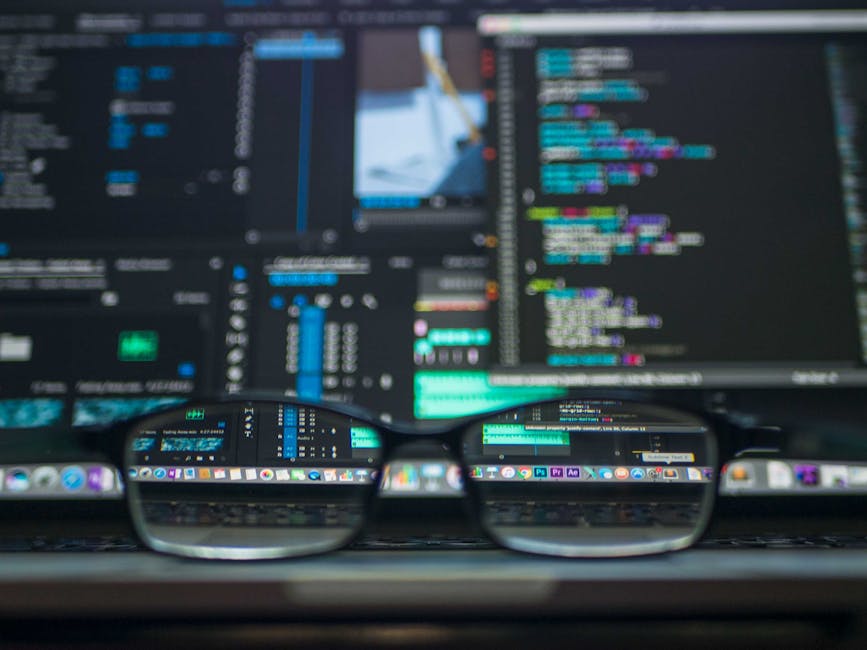 Key features of Harrogate Apps
Lightning-fast web solutions.
Customised websites that impress.
Tech-savvy team, limitless possibilities.
Round-the-clock customer care.
Unmatched expertise, proven results.
Web Development FAQ
1. What can Harrogate Apps do for me in terms of web development?
Harrogate Apps can create fully bespoke web solutions tailored to your specific needs and requirements. They have a broad expertise in various technologies and can deliver your project rapidly.
Can Harrogate Apps provide ongoing support after the web development is complete?
Yes, Harrogate Apps offers ongoing support to ensure that your website runs smoothly and efficiently. They are committed to providing professional and reliable assistance whenever you need it.

Are the web development solutions offered by Harrogate Apps customisable?
Absolutely! Harrogate Apps specialises in creating fully bespoke web solutions. They will work closely with you to understand your unique requirements and deliver a customised solution that meets your business goals.

Has Harrogate Apps received any recognition for their web development work?
Yes, Harrogate Apps is proud to be a multi-award winning development agency. Their expertise and innovative approach have been recognised and celebrated within the industry.

How long does it typically take for Harrogate Apps to complete a web development project?
Harrogate Apps is known for their rapid delivery. The timeline for each project may vary depending on its complexity, but they strive to deliver high-quality web development solutions within a reasonable timeframe.
Additional development services offered in Ripon:
Other areas in which we provide Web Development:
Get your website developed by Harrogate Apps and experience rapid delivery and fully bespoke solutions. Trust our multi-award winning development team to create an innovative and reliable web presence for your business. Contact us now and take your online presence to new heights!
Click here to contact us.