Bespoke Software Solutions for Your Business Needs
In today's rapidly-evolving digital landscape, off-the-shelf software often falls short of meeting a company's unique requirements. That's where bespoke software solutions by Harrogate Apps are designed to help. We specialise in creating custom software, web, and app development offerings that cater specifically to your business's needs while providing seamless integration, improved efficiency, and scalability for growth.
The advantages of utilising bespoke software are numerous; not only does it give you complete control over functionality, but it's also ideally suited for businesses in the Harrogate area who want to streamline their operations and gain an edge over local competitors. Our tailored software solutions ensure that your programs are both user-friendly and purpose-specific, enabling efficient and effective management of all aspects of your operation.
Why wait to improve your business processes? Reach out to us at Harrogate Apps today to learn how our bespoke software solutions can help to transform your organisation and empower you to reach your full potential. Talk to our team of experts now!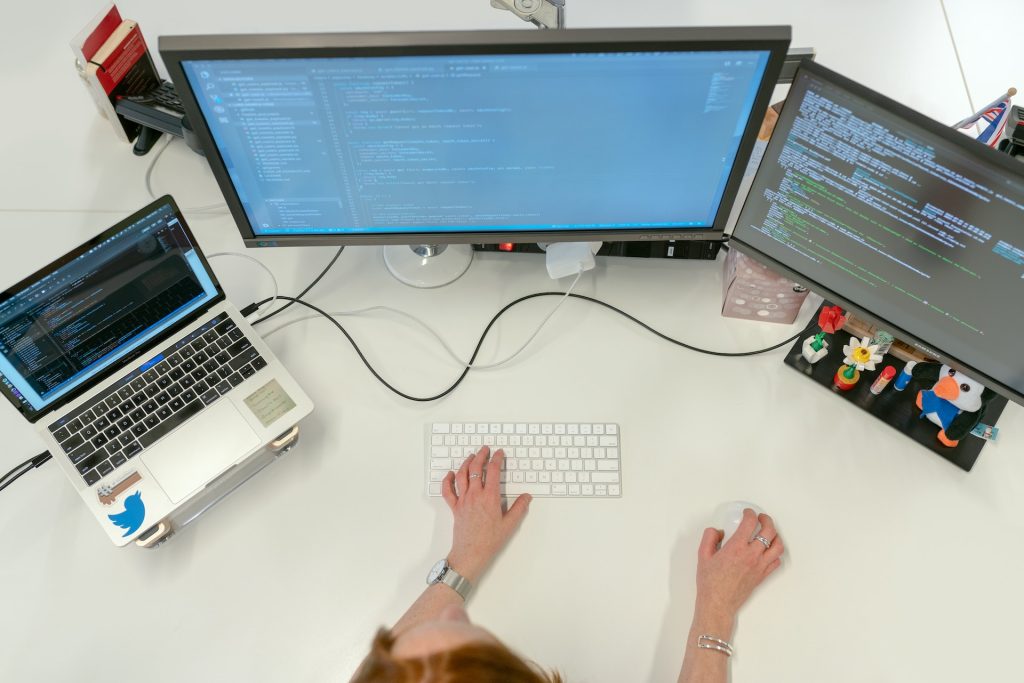 It's not always possible to buy an off-the-shelf package to fulfil the requirements of your business' needs because no business is exactly the same. With this in mind here at Harrogate Apps we have been offering our services to a great many businesses over the last 12 years; each of them more diverse and individual than the next.
Our development team consists of programmers and developers who are experienced and knowledgeable in a wide range of programming languages. From PHP to SQL, and C++ to Visual Basic, you name it and we've probably done it.
As we've already stated, we know every business has different requirements whether it is a partnership, a corporation, a small to medium sized enterprise, or just you on your own. To this end we might have produced bespoke software applications development for a similar type of business to yours, but each solution we produce is customised to your needs. This is for one simple reason: the application we create for your business will be as unique as your business is.
We operate on a simple but effective guiding principle: your ability to stand out from the business crowd is what will improve growth and therefore make your business more profitable. And this is no more evident in the software you use; we create bespoke software with your business one hundred percent in mind. Buying an off-the-shelf software package may help to a degree but there will be things you want to do that a generic software package won't allow.
If you have an idea for a custom software package that will help your business move forward, or if you would like us to help you create and develop a bespoke software package, then why not get in touch? You can request a call from one of our development team by using the enquiry form on the "Contact Us" page.
We look forward to receiving your enquiry.