Mobile App Design in Harrogate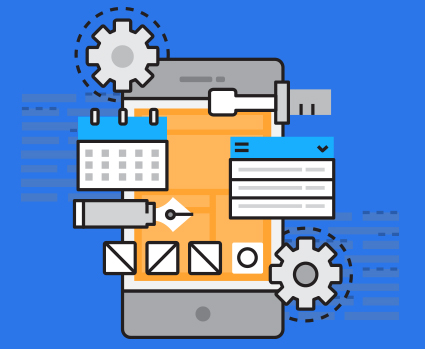 Specialising in the production of mobile apps for a variety of platforms, Harrogate Apps has written mobile apps that have been integrated into existing business software models to give businesses the opportunity to increase their potential. This has been achieved by offering our clients alternative methods through which to carry out a variety of business tasks.
Our mobile app development team can help you custom design, create and implement an application that can act as a standalone piece of software operating on iOS, Android or Windows-based platforms, or a mobile app that can be incorporated into an existing business infrastructure. This allows new and existing clients using a variety of other platforms to communicate hassle free, and without the need for lengthy and expensive upgrades to their IT infrastructures.
As an example, you might be a business that wants to offer your clients the opportunity to reap the benefits of a 24-hour sale. We can help you produce an app that will allow your clients to receive a discounted coupon via their smartphone or tablet that can only be used against that particular promotion.
And we don't just deal with companies per se, we're happy to deal with individuals working on their own on a freelance basis who have an idea that can help push their own business forward. We can help anyone with an idea for a mobile app; corporations, small to medium-sized enterprises, budding entrepreneurs and government bodies; at Harrogate Apps we are on hand to help in any way we can.
We'd welcome the opportunity to help you with your mobile app idea and can offer you a development team with experience and knowledge second to none. And just because we are based in Yorkshire doesn't mean we can't help – we have a client base spanning the UK.
To find out more or to discuss your ideas with us why not send us your enquiry by filling in the form on the "Contact Us" page or calling on 01423 275423.